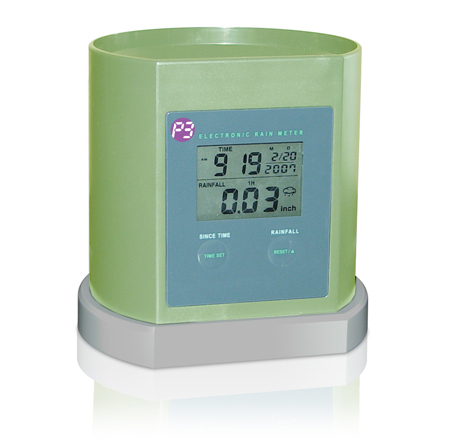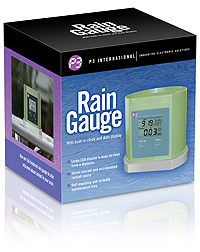 Use our full-featured rain gauge to stay informed about rainfall in your area.
This digital, self-emptying rain gauge features an easy to read LCD readout which displays current (up to 9.99″) and accumulated rainfall (up to 99.9″) for intervals of 1hr., 24hrs., 7 days, and 30 days.
Also displays accumulated rainfall since the beginning of the most recent precipitation. Can be reset daily, weekly or whenever you choose.
• Large LCD display is easy-to-read, even from a distance
• Shows current and accumulated rainfall totals
• Self-emptying and virtually maintenance-free
Specifications
Model: P0320
Display: Real Time function
12/24 Hour time display selectable
Resolution: 0.03″ per inch of rain
Batteries: 1 x AA (Not Included)
Weight: 8 oz.
Dimensions: 5″H x 5″W x 4″D


Specifications subject to change without notice