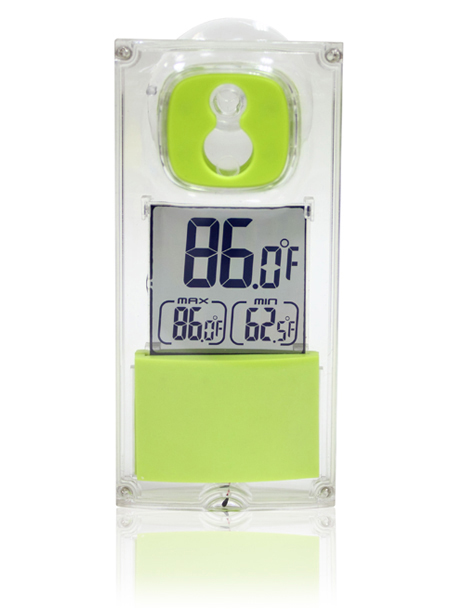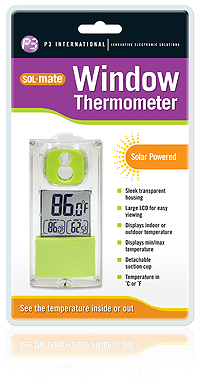 The Sol-Mate Window Thermometer® is solar powered, displays temperature, minimum and maximum values, and even shows temperature trends. Its sleek European design features a transparent housing that is held directly onto your window with a strong suction cup.

Cloudy skies are a non-issue for the Sol-Mate Window Thermometer. It is equipped with a rechargeable battery that keeps it working through Mother Nature's mood swings. Stick it on a window by the door, so you do not forget your sweater. Or place it on the inside of your greenhouse for a quick check on your important plants.

Never depend on unreliable forecasts again. The Sol-Mate Window Thermometer allows you to be your own weatherperson.
• Sleek transparent housing
• Large LCD for easy viewing
• Displays indoor or outdoor temperature
• Displays min/max temperature
• Detachablesuction cup
• Temperature in C or F
Specifications
Model: P0260
Battery (built-in): 1.5V
Temperature range: -13° to +139° F
Dimensions: 3 3/8″ x 1 3/4″x 1″
Weight: 1.5 oz.


Specifications subject to change without notice