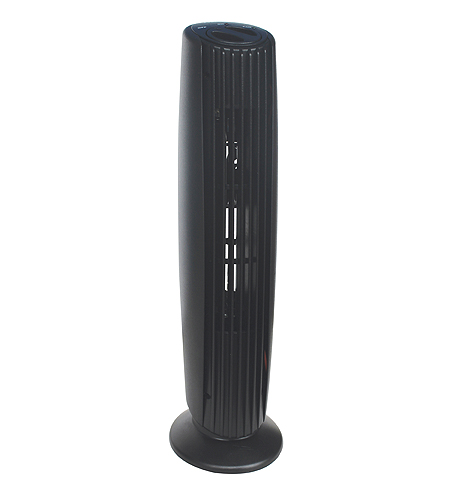 Put an end to unhealthy air!
The IonizAir™ II removes particles from the air and produces clean, healthy air in a quiet, effective manner. It works by filtering odors and airborne particles such as dust, pollen, and smoke from the air by trapping it on the stainless steel blades. Those airborne particles are typically positively charged, so the unit actively produces negative ions to remove it from the environment. This is ideal for getting rid of pet or cigarette odors from your home.
Unlike some air purifiers, the IonizAir II is virtually silent so you can get peaceful sleep or be productive at work while breathing in clean, healthy air.
Now you can breathe easy and lead yourself to a healthier lifestyle!
• Purifies air within a range of up to 200 Square feet
• Compact and lightweight design
• Perfect for the home & office
• Easy maintenancePurifies air within a range of up to 200 Square feet
• Compact and lightweight design
• Easy maintenance
Specifications
Model: Q1152
Air Flow Rate: 600 cF/h
Active Oxygen Output: <0.05 ppm
Power Consumption: <5W
Power Supply: 12VDC Adapter
Area Covered: up to 200 sq. F
Weight: 2.2 oz.
Dimensions: 3.75″ x 4.75″ x 13.25″


Specifications subject to change without notice