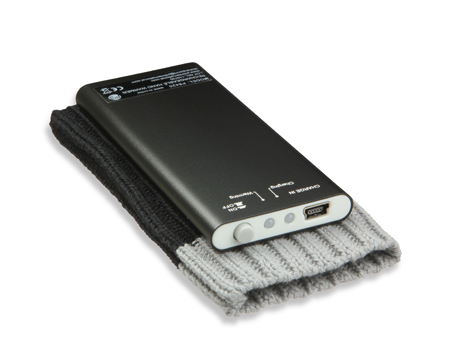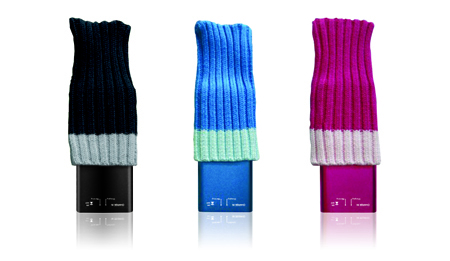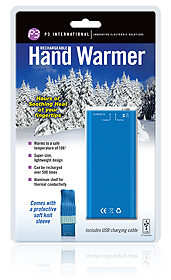 If your hands and fingers feel icy whether you're indoors or out, then our Hand Warmer is for you. Slim and lightweight, you can carry it with you anywhere you need a convenient source of soothing heat.
Switch it on, slip it into the knit sleeve, and place it in your pocket. In as little as 60 seconds your hand will start to feel the comforting warmth inside your pocket. Maximize the hours of soothing heat by keeping it in your pocket as you turn it off and on as needed to keep your fingers cozy.
Recharging is just as simple. Power up at your computer with the included USB cable, or if your cell charger has a mini USB you're good to go in as little as 1 1/2 hours.
The Hand warmer is ideal for winter sporting events and activities. Take it with you anywhere, on a plane, hiking, camping, or even in your air-conditioned office.
• Warms to a safe temperature of 106°
• Super-slim, lightweight design
• Protective soft knit sleeve
• Can be recharged over 500 times
• Aluminum shell for thermal conductivity

Specifications
Model: P8420
Power supply: Mini USB port
5v/1000mAh Max input
Charging time: 1 1/2 - 2 1/2 hours
Surface Temperature: 106 degreesFahrenheit
Duration: 2 - 3 hours
Dimensions: 3 5/8″ x 1 5/8″ x 3/8″
Weight: 1.6 oz.


Specifications subject to change without notice