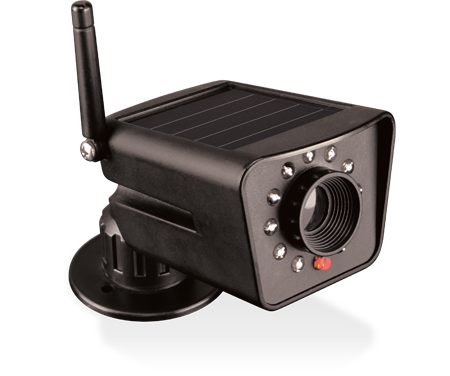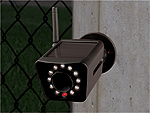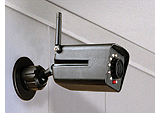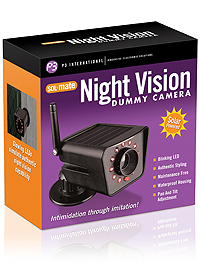 The Solar Dummy Camera's high-tech design replicates fully functioning cameras in every visible way. The unit is outfitted with a fully adjustable angle and authentic antenna giving it an amazingly realistic appearance.

A blinking LED operates for up to 8 days on a full charge, so there is no interruption even in cloudy weather. Simulated infrared LEDs indicate authentic night vision capability. Smaller than other simulated cameras, the unit will not detract from the look of your home, store, or business. With the P8320 Solar Night Vision Dummy Camera, your property will not be viewed as an easy target.
• Blinking LED every 5 seconds
• Simulated night vision LEDs
• Charges in partial sunlight
• Authentic styling
• Low maintenance
• Weatherproof housing
• Pan and tilt adjustment
Specifications
Model: P8320
Housing: Weatherproof plastic
Dimensions (unit): 2 1/8″ x 2 3/4″ x 4″
Dimensions (with mount): 2 1/8″ x 2 3/4″ x 6 1/4″
Weight: 6 oz.


Specifications subject to change without notice