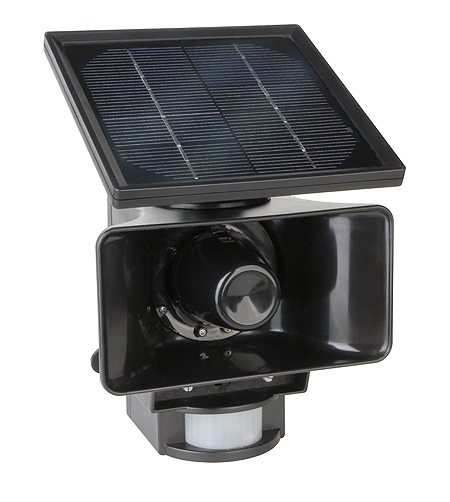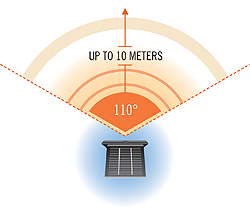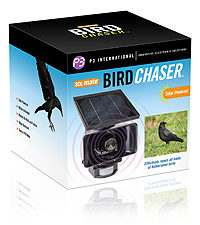 Tired of crows, blackbirds, pigeons, or sparrows disturbing your property?
The Sol-Mate® Solar Bird Chaser is an easy and effective way to keep these birds away.

This innovative unit uses the power of the sun to provide up to 7 days of trouble free operation with PIR mode. The Solar Bird Chaser utilizes a sound that is irritating to birds. The sound is activated by an infrared motion sensor when the birds are located within a range of up to 30 feet. The predatory bird sounds help rid your yard, farm, or garden of unwanted birds.
• Solar Powered
• Motion-Activated
• Mounts On Walls and Fences
• Water Resistant
• Time or PIR Mode
Specifications
Model: P7835
Area Covered: up to 860 sq. ft. (80 sq m) at an angle of 110°
- within a 32.8 ft. (10m) distance
Sound Level: up to 110 dB
Solar Panel: 9V 110mA
Battery: 1 x LiFe 6.4V 1400mAh
Dimensions: 6″ x 5 3/4″ x 7 1/2″ (152 x 146 x 190)
Weight: 2lbs 4oz. (1.02kg)


Specifications subject to change without notice