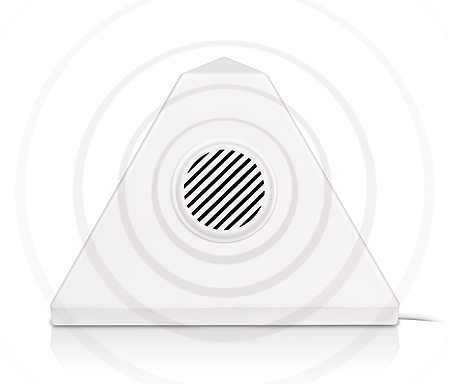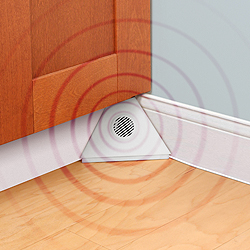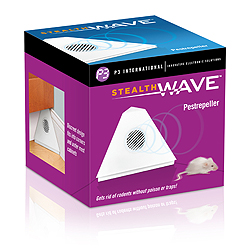 The Stealth Wave™ is an effective & environmentally friendly way to combat rodents without visitors knowing you have a rodent problem. The device produces a strong sound pressure in the air, attacking the auditory and nervous systems of mice & rats, which causes them to abandon their food sources and shelters. It also utilizes automatic wave variation, minimizing the chance that pests become immune to the sound. The ultrasonic sounds continuously penetrate up to 4,000 unobstructed square feet to chase away the mice and rats effectively.

The Stealth Wave has a special, discreet design that allows the device to fit well into corners and under most kitchen cabinets where it will be out of sight. You will no longer have to worry about your visitors finding out you have a rodent problem since the device can be hidden.
• Powerful ultrasonic sound
• Effective up to 4,000 sq. feet
• Discreet design fits in corners
• Harmless to humans & most pets*
*Do not use in the presence of Gerbils, Hamsters, Guinea Pigs, and other rodent pets.
Specifications
Model: P7790
Power Supply: 110 VAC / DC Adapter
Power Consumption: 1.5 W
Frequency: 30,000 to 65,000 Hz
Sound Pressure: 110 dB Approx.
Effective Angle: 260 degrees
Effective Range: up to 4,000 square feet
Weight: 5 oz.
Dimensions: 4 3/8″ x 6 5/8″ x 3 3/8″


Specifications subject to change without notice