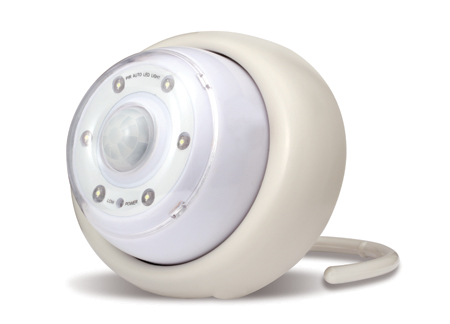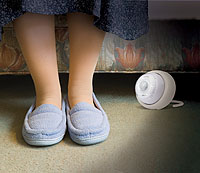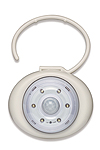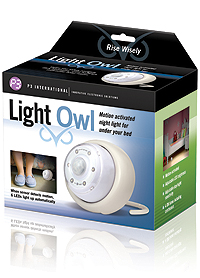 Motion activated night light for under your bed
Place the battery-operated Light Owl on the floor next to your bed or nightstand. When the built-in motion sensor detects movement, the Light Owl's 6 bright LEDs illuminate the area automatically, and stay on for 20, 60 or 90 seconds (your selection).
That means you'll be able to find your slippers easily, and safely navigate your way to the bathroom or kitchen, without disturbing your spouse. Or carry the Light Owl with you through an unlit hallway or unfamiliar hotel room.
• Motion-activated
• Adjustable LED brightness
• Adjustable day/nightsensitivity
• 4 ON times including continuous

Specifications
Model: P4750
Batteries: 4 AAA (not included)
Weight: 6 oz.
Dimensions: 2″ x 4 5/8″ x 3 3/4″ (HxWxD)


Specifications subject to change without notice