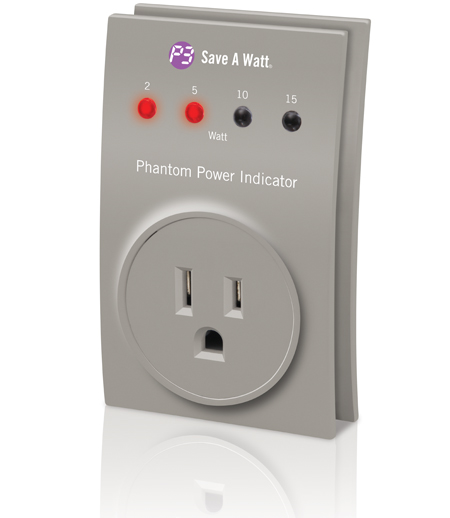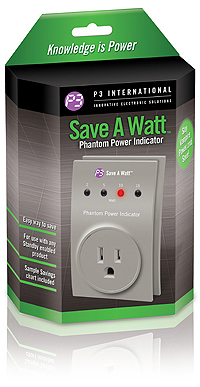 The Save A Watt® Phantom Power Indicator offers an easy way to save money by showing you how much power your electronics are using in standby mode. Whether it's a cell phone charger using 5 watts, or a video game using up to 15 watts, this simple device will show you how much they're using.

Built-in LED indicators quickly show how much electricity is being wasted and help you identify the best places to save. Great for parents who want to teach their kids to stop wasting money. Just plug it into any grounded outlet and attach the item you want to test.

Don't be fooled by "standby" mode any more. With the Save A Watt® Phantom Power Indicator knowledge is power.
• Easy way to save
• For use with any Standby enabled product
• Sample Savings chart included
Specifications
Model: P4190
Input Voltage: 120 VAC 60 Hz
Max. Indicating Power: 15 W
Power Indicators: 2W, 5W, 10W, 15W
Overload: 60 sec max @ 15Amp
Current Consumption: 1 W
Dimensions: 3 3/4″ x 2 3/8″ x 2″
Weight: 3 oz.


Specifications subject to change without notice