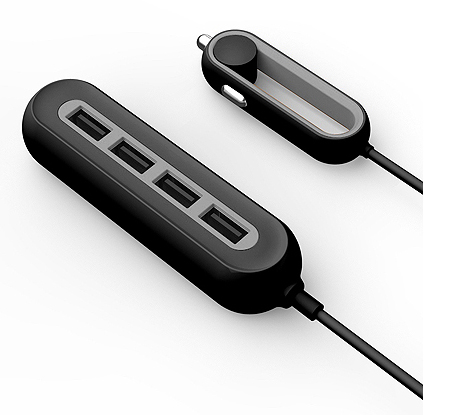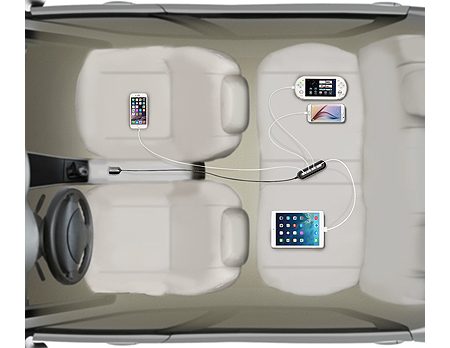 Charge all your devices while on the road with the Share A Watt™ 4 Port USB Charger.

Extraordinarily powerful, and capable of delivering 48 watts of power, it lets you charge up to 4 tablets, smartphones or other devices at full speed simultaneously.

Slim and lightweight, it comes with a 52 inch cord making it easy to use in both front seat and back. Built-in device detection gives you the fastest charging speeds up to 2.4 amps per port or 9.6 amps when all four are being used.
• 4 USB ports
• Rapid charge device detection
• 2.4 amps per port
• 9.6 amps output overall
• 5 foot overall length
• 48 watt output
• Charges any combination of phones, tablets or other devices simultaneously
• Works with 12V-24V vehicle outlets and cigarette lighters

Specifications
Model: P3980
USB ports: 4
Input: 2V-24V/DC
Output: 5V/2.4A each port, 9.6A max overall
Weight: 2.4 oz.
Dimensions: 2.75″ x 1″ x 0.5″


Specifications subject to change without notice