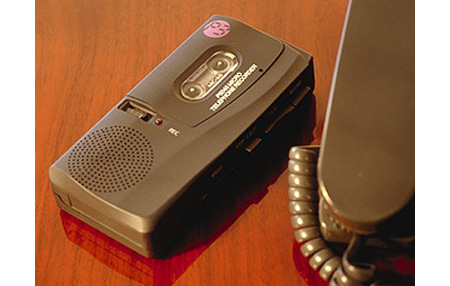 P5040 Mirco Cellular Recorder
Q: I connected the recorder to my phone using the Motorola cable included in the packaging and when I play back the tape I can hear the other party on the tape but I can not hear my own voice why is that?
A: The P5040 comes with two cables, one cable which fits in the 2.5mm headset jack in most Motorola phones and the other one is a Nokia cable. The Motorola cable will
only
work with Motorola phones meaning if the customer's phone is a Samsung or a LG with a 2.5mm jack it will not be compatible.